Welke vlaggenstof moet ik kiezen?
Er zijn een aantal soorten vlaggenstof en we kunnen ons voorstellen dat het niet altijd duidelijk is welke vlaggenstof het best gekozen kan worden en wat mogelijk is in opdruk. Wij bedrukken de vlaggen en banieren standaard in full colour, voor 115 grams glanspolyester en 160 grams spunpolyester is dit ook in zeefdruk mogelijk. Een full colour opdruk houdt in dat wij de vlaggen printen met de vier hoofdkleuren (CMYK). Daarbij hebben wij onlangs nog 2 extra inktknoppen aan de printer toegevoegd, namelijk violet en oranje. Dit zorgt voor een enorm kleurbereik en de doordruk naar de achterzijde van de vlag is sterk verbeterd. Nog meer kwaliteit voor de scherpste prijs. 
115 grams glanspolyester
115 grams (p/m2) glanspolyester is de meest gekozen stof voor reclamevlaggen, de stof wordt standaard rondom omgezoomd en heeft een doordruk naar de achterzijde van circa 95%. Het materiaal heeft een lichte glans en kan bedrukt worden tot een breedte van 300cm en al leverbaar vanaf 1 stuk. Dit materiaal is geschikt voor vlaggen, banieren, spandoeken en beachflags.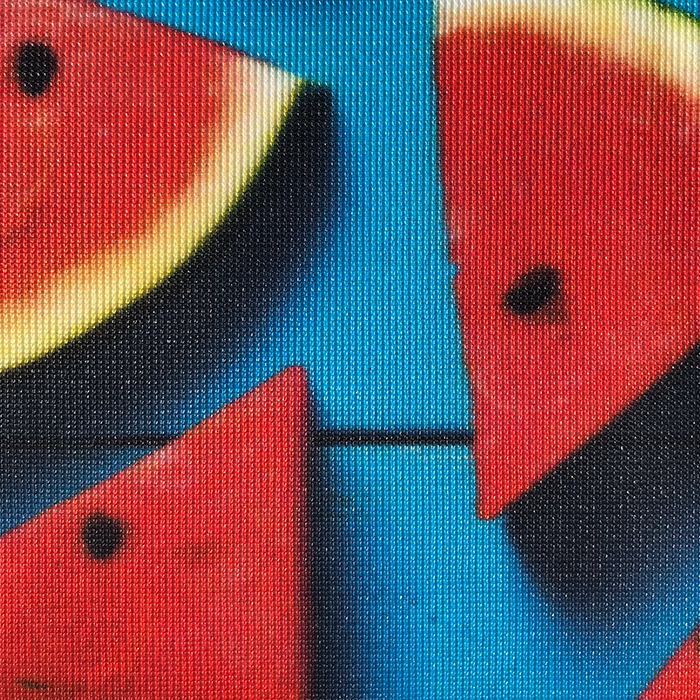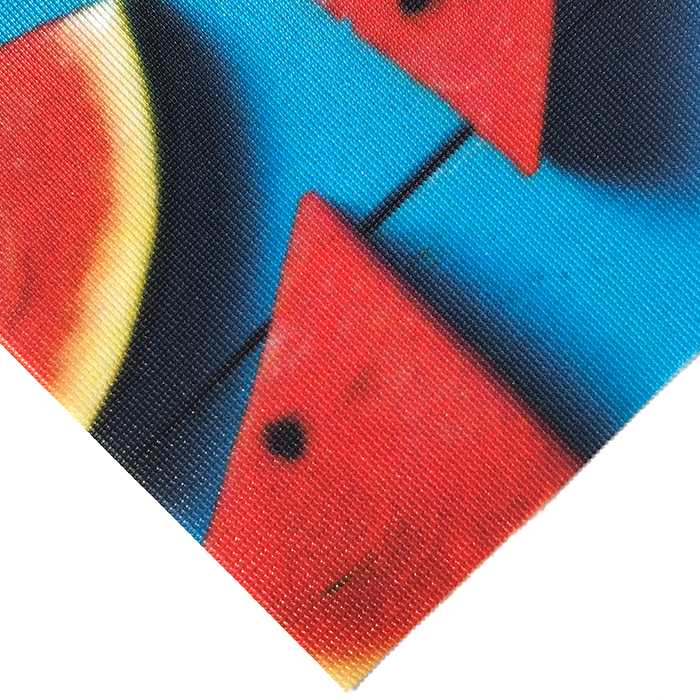 120 grams longlife
120 grams (p/m2) longlife is een geperforeerde stof die meer wind doorlaat, deze stof wordt standaard rondom schoongesneden en heeft een doordruk naar de achterzijde van circa 95%. Dit materiaal is ontwikkeld voor winderige plekken, zoals aan zee of open vlaktes. Gaat dit materiaal dan ook langer mee dan andere vlaggenstoffen? In theorie zou de wind minder vat op de stof moeten hebben en doordat deze stof wordt schoongesneden zal de slijtage minder snel opvallen, omdat de zoom niet los kan slaan.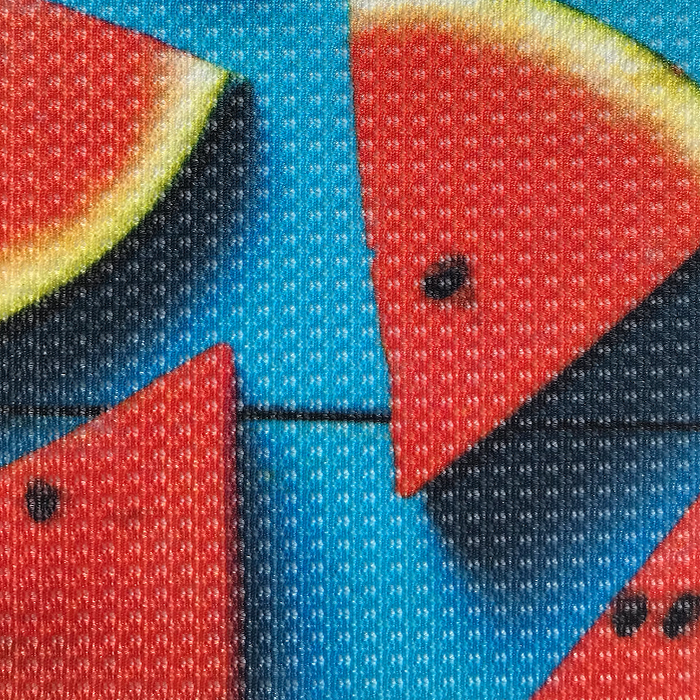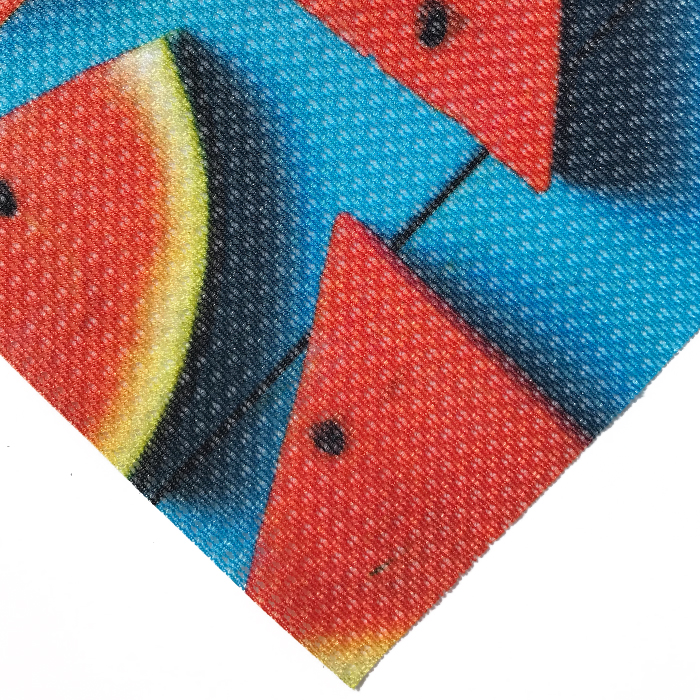 160 grams spunpolyester
160 grams (p/m2) spunpolyester is een sterke katoenachtige stof welke normaal alleen te bedrukken is in zeefdruk. Bij ons is dit sinds kort ook leverbaar per stuk in full color. Deze stof wordt vooral gekozen bij hoge kwaliteits vlaggen, landenvlaggen of wimpels. De doordruk in full colour opdruk bij spunpolyester is circa 95%. Naast een full colour opdruk is 160 grams ook te leveren in zeefdruk. De voordelen van zeefdruk is dat bij grote oplage dit goedkoper is dan bij printen. De doordruk in zeefdruk is 100% en de kleuren van uw logo worden altijd exact bedrukt in de juiste PMS kleur.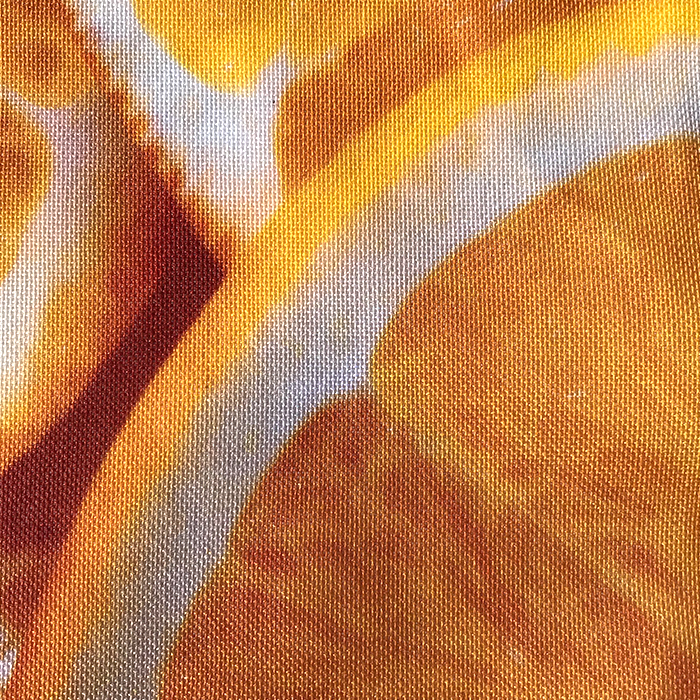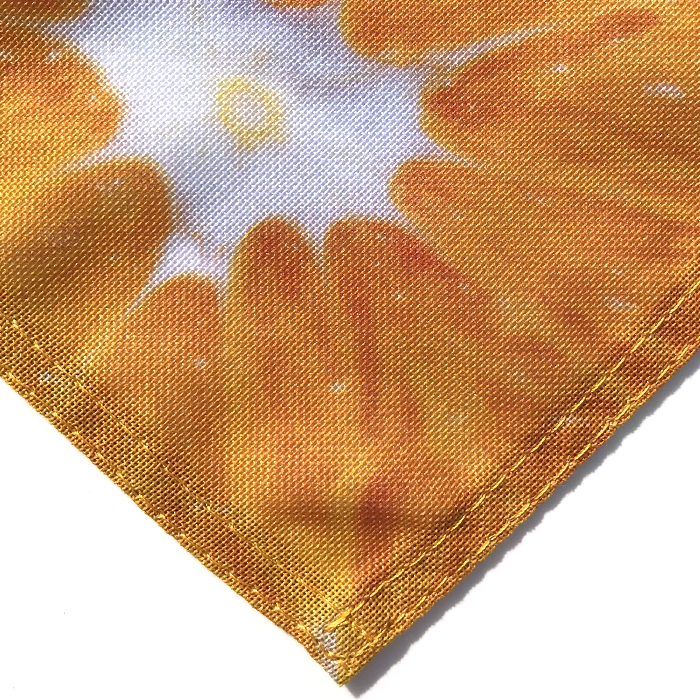 115 grams flag PET
115 grams Flag PET is een 100% gerecyclede vlaggenstof gemaakt van PETflessen. Een duurzaam alternatief voor vlaggen, banieren of spandoeken. De kwaliteit is hetzelfde als gewone vlaggen en bij ons zeer scherp geprijst. Wat ons betreft de nieuwe standaard voor vlaggen, banieren en spandoeken. Dit materiaal wordt standaard omgezoomd en heeft een doordruk naar de achterzijde van circa 95%.